2" Polished Selenite Hearts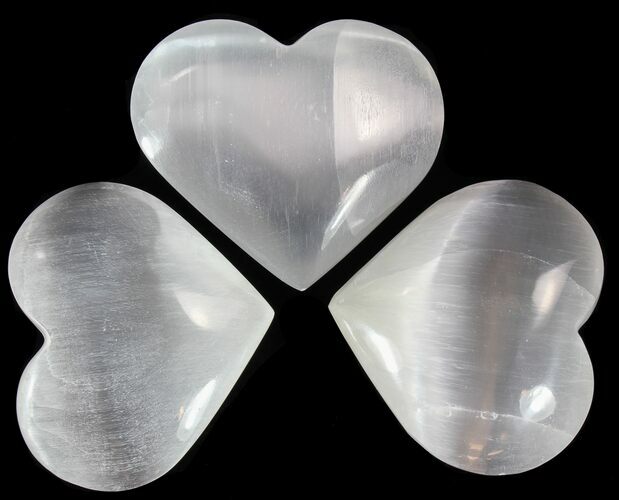 These are polished hearts made from natural selenite. They are hand-made so they vary slightly in size and shape. They ranging from 2 to 2 1/4" wide. The pictures are representative of the selenite heart(s) that you will receive. Quantity discounts available.

Selenite crystals are white in color and show obvious crystalline structure. Selenite is one of four varieties of the mineral gypsum. Interestingly, gypsum occurs on every continent in the world, and is the most common of all the sulfate minerals. The selenite for these hearts is collected and polished in Morocco.