2" Polished Yellow Turquoise Skulls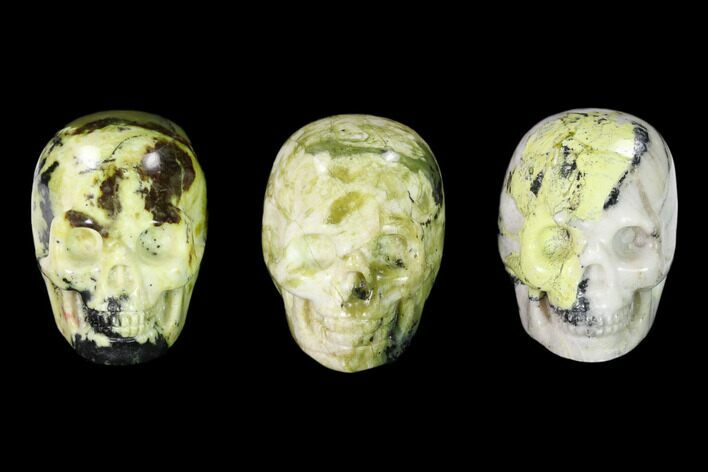 These are 2" long skulls made from yellow turquoise. They have been sculpted into the shape of a skull and polished. The pictures are representative of the specimen(s) you will receive, so there may be some slight variation in shape and color. Many of these skulls have a dark mineral that has magnetic properties.
Known under the trade name "yellow turquoise" this unique type of jasper that ranges in color from yellow to lime color. This trade name is rather deceptive is the stone is not only not turquoise but is not turquoise in color either. Never the less it's a very interesting and attractive stone, particularly when polished.
MINERAL TYPE
Yellow Turquoise