Bulk Cretaceous Fossil Fragments (Shark, Ray, Mosasaur) - 1 lb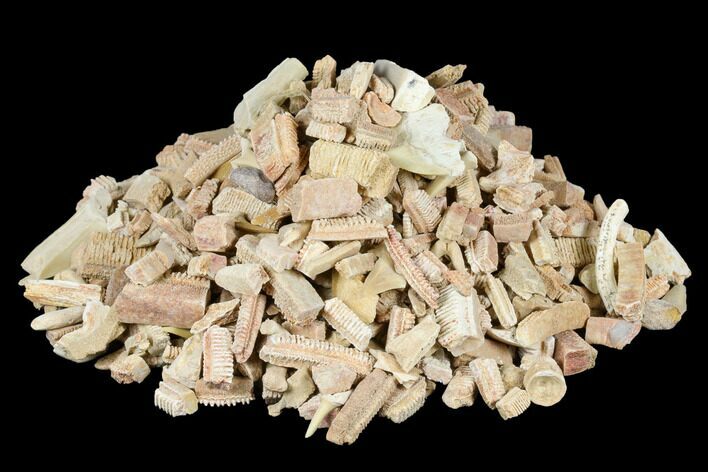 This is a mix of marine fossil fragments from the Late Cretaceous aged phosphate deposits in the Oulad Abdoun Basin of Morocco. The mix is primarily fossil shark teeth (several species), ray tooth plates & fossil fish vertebrae. There are also some partial mosasaur, crocodilian and plesiosaur teeth in the mix but not many.
These bulk
fossils
are great for educational use or as gifts for kids.
FOSSIL TYPE
Mixed Morocco Fossils
AGE
Late Cretaceous & Eocene
LOCATION
Oulad Abdoun Basin, Morocco
QUANTITY
1 lb (100-200+ pieces)