Bulk Purple Fluorite Octahedral Crystal - 10 Pack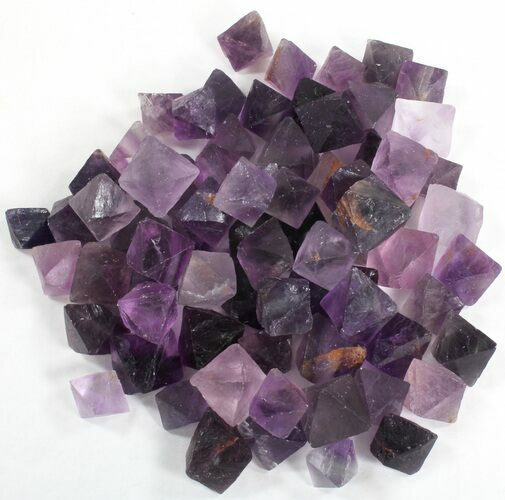 These are small octahedral fluorite crystals from Shangrao, China. They range in from .75" to over 1". You will receivetenof the these fluorite crystals randomly pulled from the container.

Fluorite naturally grows in octahedral forms, but most of the loose octahedral crystals have been cleaved by the miners along the cleavage plane of the crystal.
LOCATION
Altay Mine, Autonomous Region, China