2 1/4" Polished Selenite Hearts - 1 Piece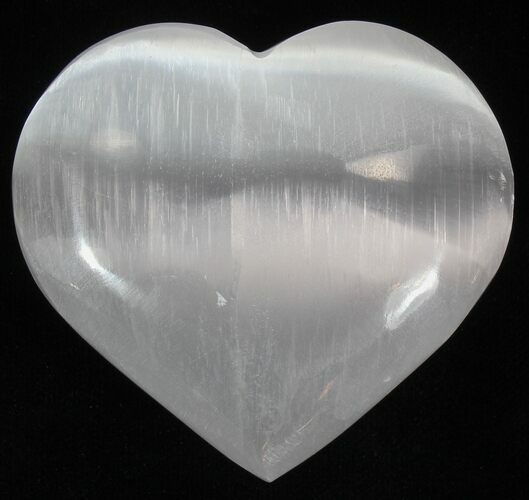 These are polished hearts made from selenite. Selenite crystals are white in color and show obvious crystalline structure. Selenite is one of four varieties of the mineral gypsum. Interestingly, gypsum occurs on every continent in the world, and is the most common of all the sulfate minerals.

You will receive one polished selenite heart picked at random from the box. The photos are a representation of what the hearts look like. These polished hearts are great for educational use or gifts for kids. If you are looking to purchase larger quantities, contact us about special pricing.
SIZE
approximately 2 1/4" wide