Bulk Polished Septarian "Pebbles" - 3 Pack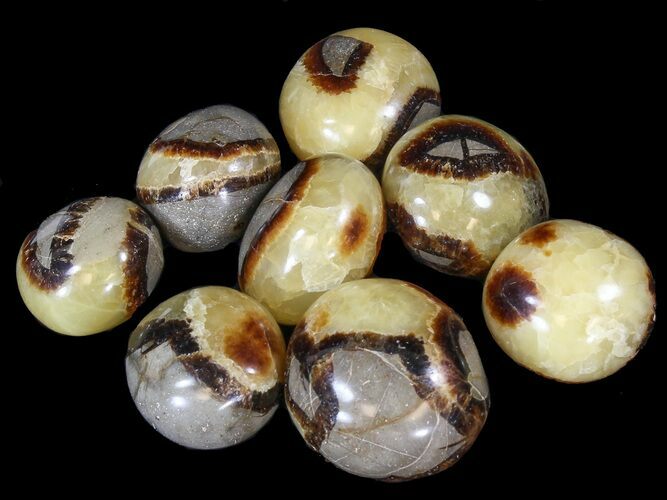 This is polished Septarian "pebble". These formed when a lake bed where these were formed dried out. As the mud of the lake bottom dried it contracted and voids formed. The lake bed was subsequently covered with new lake and the older one was buried. The water from the new lake seeped down through the sedimentary rock of the old lake and picked up trace amounts of calcium in passing. when the water entered the voids it would pool and the calcium would deposit out as aragonite and calcite.


You will receive 3 "pebbles" chosen at random. The photos are representative of what the mineral looks like. These polished minerals are great for educational use or gifts for kids.