Bulk Polished Tiger Iron - 8oz. (~ 25pc.)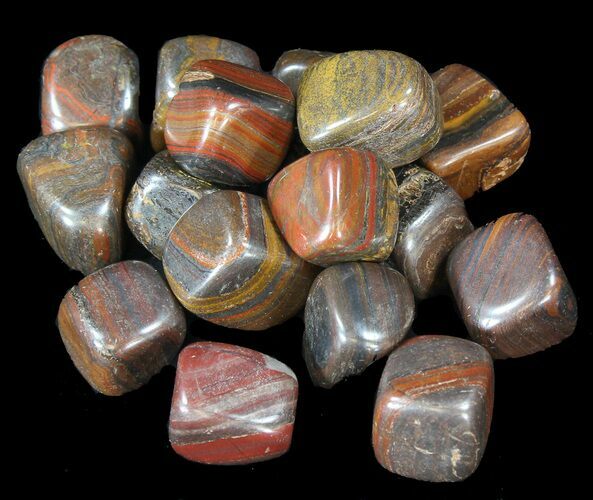 This is polished Tiger iron, which is an altered rock composed mostly of tiger's eye, red jasper and black hematite. Tiger iron is a popular ornamental material used in a variety of applications, from beads to knife hilts. Tiger iron is mined primarily in South Africa and Western Australia.

You will receive 8 ounces(approximately 25 pieces) chosen at random. The photos are representative of what the mineral looks like. These polished minerals are great for educational use or gifts for kids.
OUNCES
8 (approximately 25 pieces)