Bulk Pyrite (Fools Gold) - 8oz. (~ 8pc.)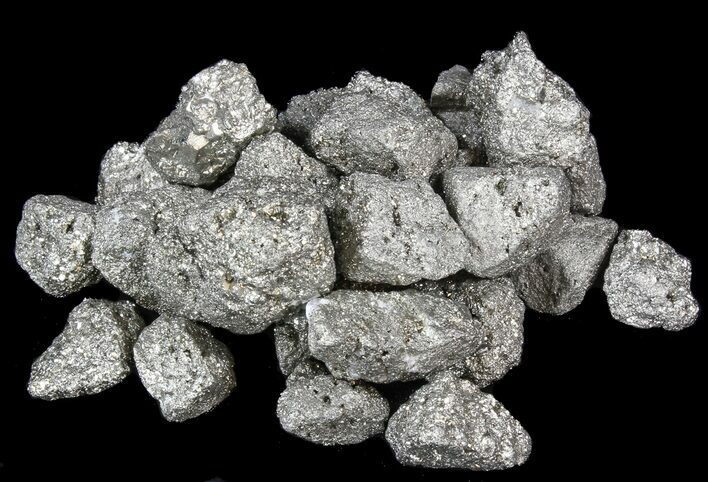 This is pyrite which has a brassy-yellow metallic color of pyrite has in many cases lead to people mistaking it for Gold, hence the common nickname 'Fool's gold'. Pyrite is quite easy to distinguish from gold: pyrite is much lighter, but harder than gold and cannot be scratched with a fingernail or pocket knife. Pyrite is a very common mineral, found in a wide variety of geological formations from sedimentary deposits to hydrothermal veins.

You will receive 8 ounces (approximately 8 pieces) chosen at random. The photos are representative of what the mineral looks like. These are great for educational use or gifts for kids.
OUNCES
8 (approximately 8 pieces)