Bulk Small Quartz Points from Madagascar - 1 KG Bag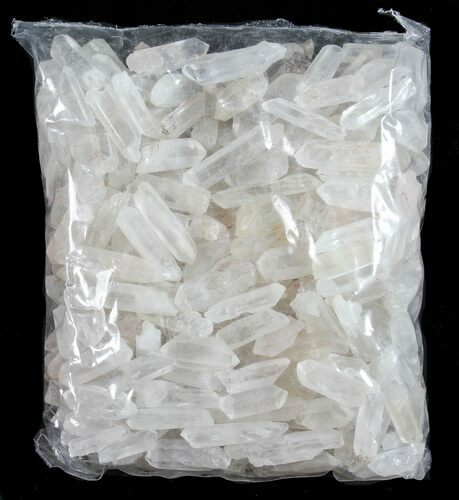 These are small natural quartz points collected from Madagascar. They range in size from 1" to 1-1/2" length and 1/4" to 1/2" wide. They have light dusting of creamy white limonite or red/orange hematite, but are extremely clear inside. Quartz is the second most abundant mineral in Earth's continental crust, behind feldspar.

You will receive one kg of quartz points picked at random from the container. There are between 300-400 quartz points per bag. The photos are representative of what the mineral looks like. These quartz points are great for educational use, gifts for kids, or necklace material.
QUANTITY
1 kg (300-400 points)
SIZE
Most 1" to 1-1/2" long