Fossil Filled Easter Eggs! - 3 Pack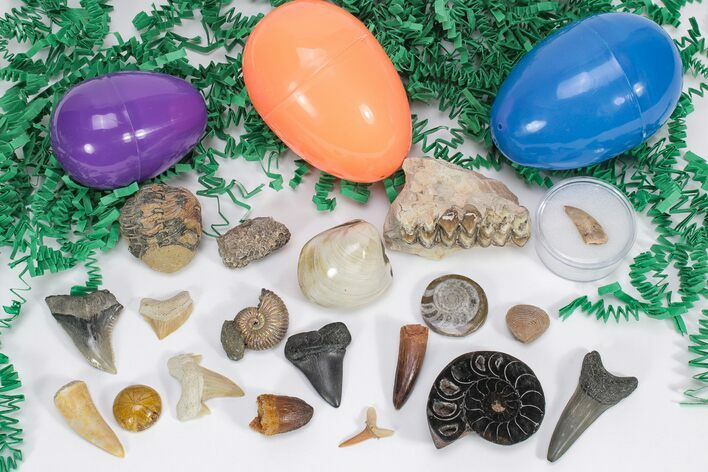 Includes THREE eggs, each one with a different fossil inside. At least one of the following fossils will be included (Spinosaurus tooth, Mosasaur tooth, fossil crocodile tooth, fossil amber, fossil Plesiosaur tooth, fossil raptor tooth, fossil oreodont jaw section, a trilobite fossil, a fossil pine cone (fruit aggregate), a fern fossil, petoskey (coral) stone, a pyritized ammonite fossil, or fossil pterosaur tooth) with the remaining fossils being at random. These additional fossils may include ammonites, trilobites, fossil shark teeth, dinosaur bone, fossil coral, fossil clams, fossil sand dollars, petrified wood, fossil orthoceras, fossil Enchodus fangs and more. With every fossil there is an identification card inside the egg which lets you know what it is and where it was found.

We even have a few SPECIAL GOLDEN easter eggs floating around.