Arkansas State Fossil - Arkansaurus
While Arkansas does not officially have a state fossil it does have a state dinosaur. Arkansaurus was designated as the state dinosaur in 2017.
In 1972 a partial dinosaur foot was found by Joe Friday in a gravel pit near Lockesburg, Arkansas. The bones were not initially recognized as dinosaur fossils as no previous dinosaur fossils had been found in the state. It wasn't until several months later that geology professor at the University of Arkansas saw the bones and took them to a colleague. He identified them as coming from a small theropod dinosaur, possibly related to
Ornithomimus
.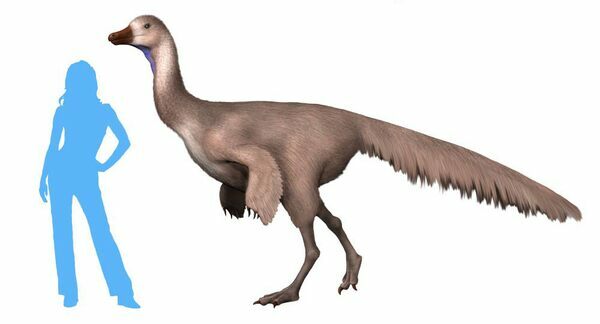 A hypothetical, artists reconstruction of what Arkansaurus based on similar dinosaurs such as Nedcolbertia. It's basically a guess since, only a foot was recovered of Arkansaurus.
Drawing by Nobu Tamura
Creative Commons License
They returned to the pit where the bones had originally been discovered, hoping to find more remains. They concluded that the gravel pit dug for road construction was in the Early Cretaceous
Trinity Group
, but were only able to recover one for fossil toe bone. The bones had likely been scattered or lost during road construction. In all three metatarsals, four phalanges, and three claws found were found.
The discovery was informally named Arkansaurus fridayi after Joe Friday who originally found the fossils, but it was until 2018 that a study was published making the name official. The partial dinosaur foot is still the only dinosaur bones to be discovered in Arkansas, though some trackways have been discovered in Southwest Arkansas.
Only a foot has been recovered, so not much is known about Arkansaurus. Based on similar bones from other dinosaurs, it is thought to a bipedal, ornithomimosaur dinosaur that may have been anywhere from 6 to 15 feet tall.
RELATED ARTICLES