1.1" Polished Sodalite Hearts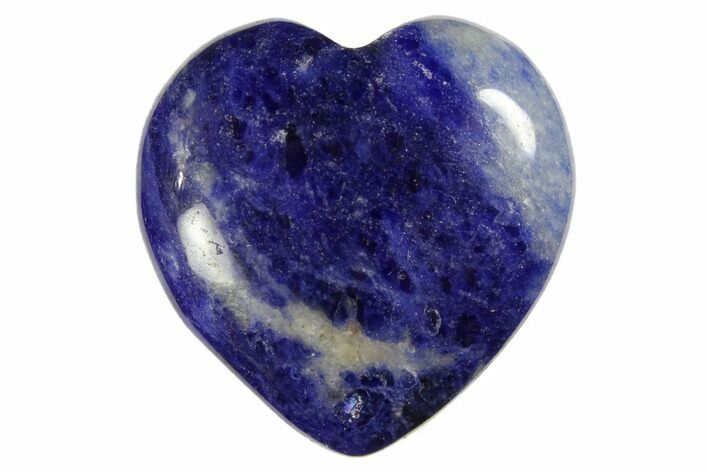 These are beautiful, 1.1" wide, polished, sodalite hearts. Being that these are natural, hand polished stones, they will vary slightly in shape, size, and patterns.
Sodalite
is blue stone is almost invariably veined with white streaks or markings. Lapis Lazuli can appear similar to Sodalite with its intensely blue color, though it is usually associated with sparkling Pyrite, which Sodalite lacks.
SIZE
Approximately 1.1 x 1.1 x .5"