1.5" Polished Tree Agate Skulls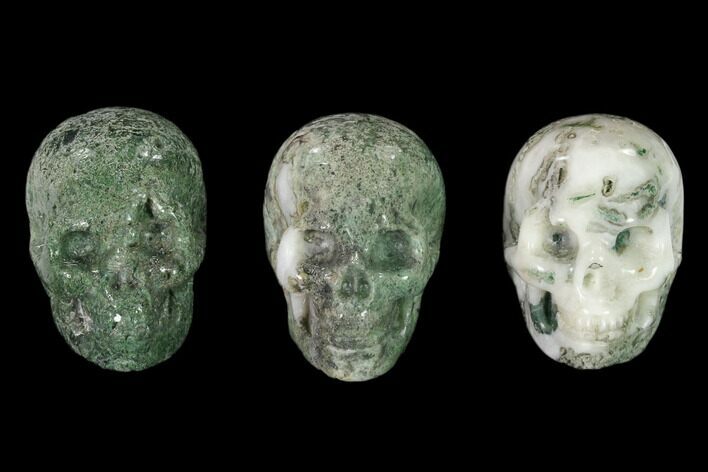 These are 1.5" long skulls made from tree agate that has been meticulously sculpted and polished. The pictures are representative of the specimen(s) you will receive, so there may be some slight variation in shape and color.
Tree Agate is a form of dendritic jasper. It is a chalcedony with dendrite inclusions of moss colored green minerals. Tree Agate is an unusual agate as it is usually opaque white and doesn't have the banding usually common in chalcedonies that are named "
agate
", hence the classification as jasper.
SPECIES
Chalcedony var. Jasper/Agate