1.8" Moss Agate Pocket Stones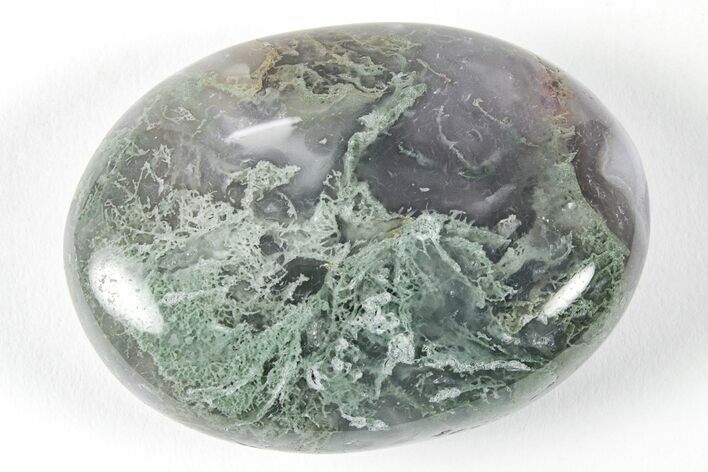 These are polished moss agate pocket stones. They average 1.7" wide, but are hand polished so some may be slightly larger or smaller. The pictures are representative of the specimen(s) you will receive.
Quantity discounts available.
The stone is polished into an oval shape and is rounded on all sides. Polished stones of this size and shape are generally referred to as pocket stones as they will easily fit into a pocket. The pictures are representative to the stone you will receive, but there is some variation in colors and patterning.
Moss
agate
is a variety of chalcedony, frequently containing colorful (green, red, brown, etc..) mineral inclusions or brown to black dendrites of iron or manganese oxides.
TYPE
Polished Moss Agate Pocket Stone
SPECIES
Chalcedony var. Agate
LOCATION
Oregon, United States
SIZE
Approximately 1.8 x 1.4 x .6"