1.8" Polished Green Hair Jasper Worry Stones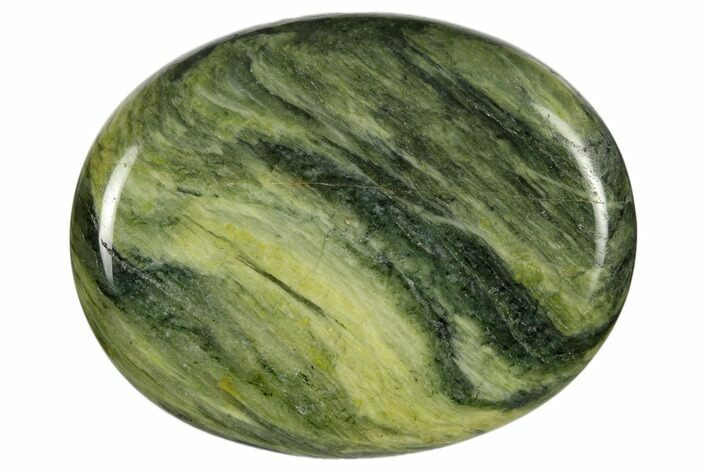 These are 1.8" wide, polished green hair jasper worry stones.
Worry stones
are smooth, polished stones, usually in the shape of an oval, with a thumb-sized indentation. They are often used by people for relaxation or anxiety relief purposes, the same way as some people use a fidget spinner. Typically, worry stones are 1 1/2 to 2" across. They may also be referred to as palm stones, thumb stones, fidget stones, etc.
Green hair jasper, also known as "green hair stone", is the trade name for an agate formation that contains streaked inclusions of a mossy green opaque mineral. In some specimens, the green hair-like inclusions will appear to be plume-like formations, while others feature layered formations. It polishes beautifully, making for excellent display and jewelry pieces.
MINERAL TYPE
Green Hair Jasper
SIZE
Approximately 1.8 x 1.5 x .35"