1" Polished Fossil Sand Dollars - Madagascar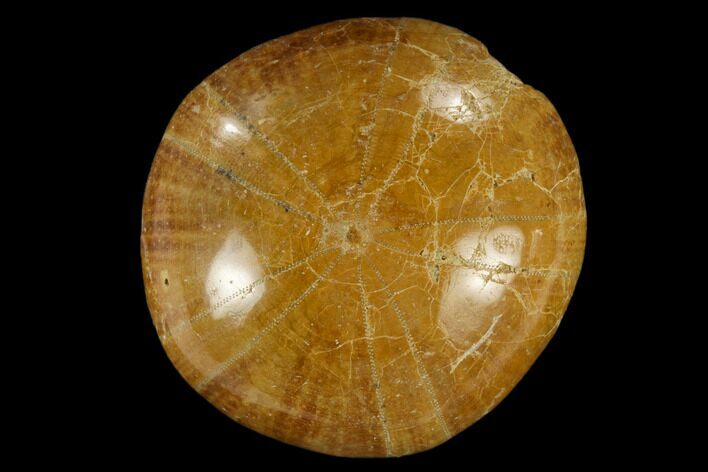 These are beautiful, polished echinoid (sand dollar) fossils from the Mahanjanga Province in Madagascar. We've seen conflicting information from different source on the age of these fossils, but we the best source we have is that they are Paleocene and the genus is Plesiolampas.

The photos are representative of the fossils that you will receive. They range from 1 to about 1 1/4" in width and are quite three dimensional.
FOSSIL TYPE
Echinoid (Sand Dollar)
LOCATION
Mahanjanga Province, Madagascar