Fossil Goniatite Pendants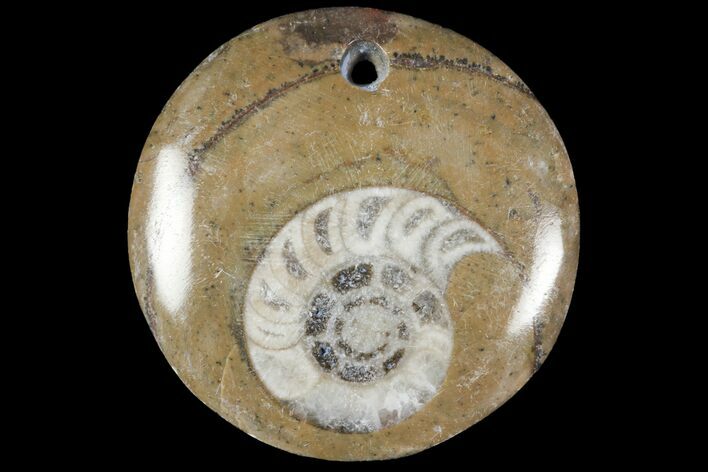 These goniatite fossils are Devonian in age and are quarried from the Atlas Mountains in Morocco. They have been polished and a hole drilled in the rock so that they can be used on a necklace. The pendants mostly range from 1" to 1 1/4" wide, though some maybe slightly larger or smaller. The photos are representative of the pendants you will receive but they do vary in size and overall shape.
Goniatites possessed a shell which was divided internally into chambers filled with gas for buoyancy. An open chamber at the front of the shell provided living space for the animal. The general morphology and habit of goniatites was probably similar to that of their later relatives the ammonites, being free swimming and possessing a head with two well developed eyes and arms.
FOSSIL TYPE
Polished Fossil Goniatite
LOCATION
Atlas Mountains, Morocco