1 1/2 to 2" Brilliantly Colored Peacock Ore (Chalcopyrite)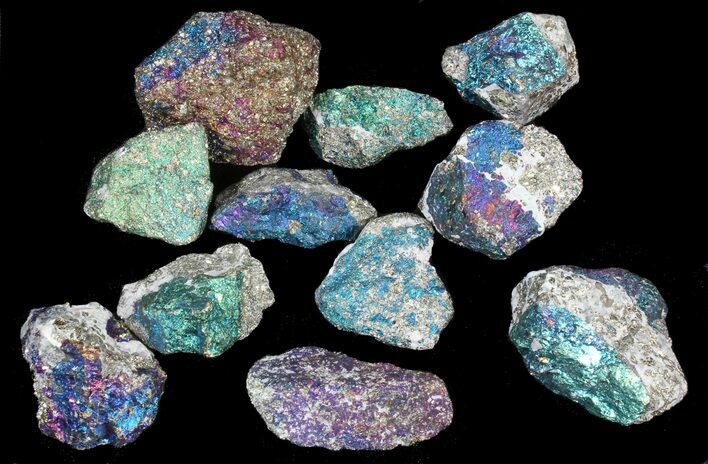 Commonly referred to as Peacock Ore due to its brilliant, iridescent coloration this rock contains the mineral Chalcopyrite. The ore has been treated with acid, mimicking the a natural process that results in the much rarer, copper based mineral Bornite.

The photos are representative of the piece(s) of peacock ore you will receive. The pieces are between 1 1/2" and 2" in width.

Quantity discounts available.
MINERAL
Acid Treated Chalcopyrite