1 to 1 1/2" Tumbled Malachite - Single Piece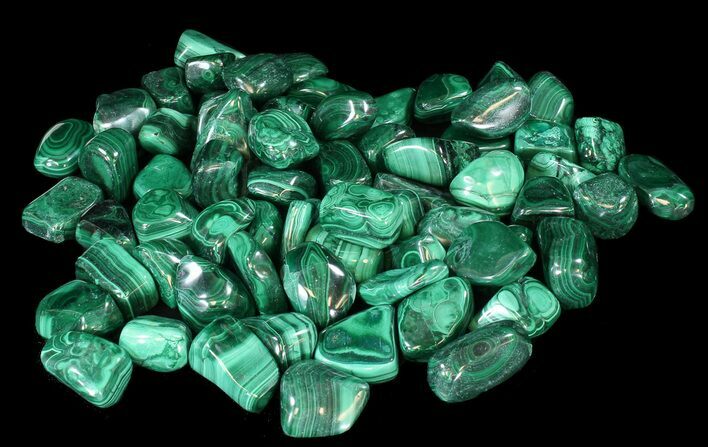 This is polished Malachite which is a green banded mineral that crystallizes most often into botryoidal, fibrous, or stalagmitic crystal structures. Individual crystals are rare but do occur as slender to needle-like crystals; more tabular or blocky azurite crystals can also occur.

You will receive 1 piece chosen at random. The photos are representative of what the mineral looks like. These polished minerals are great for educational use or gifts for kids.
SIZE
Range from 1"- 1-1/2"
QUANTITY
One (Single Specimen)