2-3" Rough Labradorite Chunks - Madagascar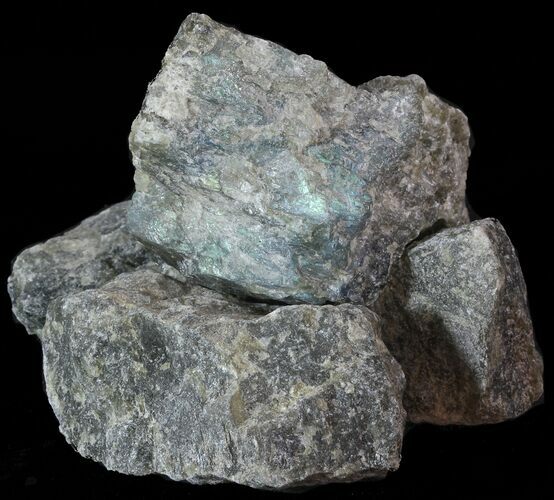 These are rough, raw chunks of labradorite collected from Madagascar. This is what Labradorite looks like before it has been cut and polished. Labradorite can come in a wide range of colors from clear, white, or gray in reflected light, to Labradorescent colors can include blue, green, yellow, orange, and red. Labradorescence is not a display of colors reflected from the surface of a specimen. Instead, light enters the stone, strikes a twinning surface within the stone, and reflects from it. The color seen by the observer is the color of light reflected from that twinning surface which is sometime called "the flash".

You will receive one labradorite piece picked at random from the container. The photos are representative of what the mineral looks like. These raw minerals are great for educational use or gifts for kids.