Mahogany Obsidian Worry Stones - 1.5" Size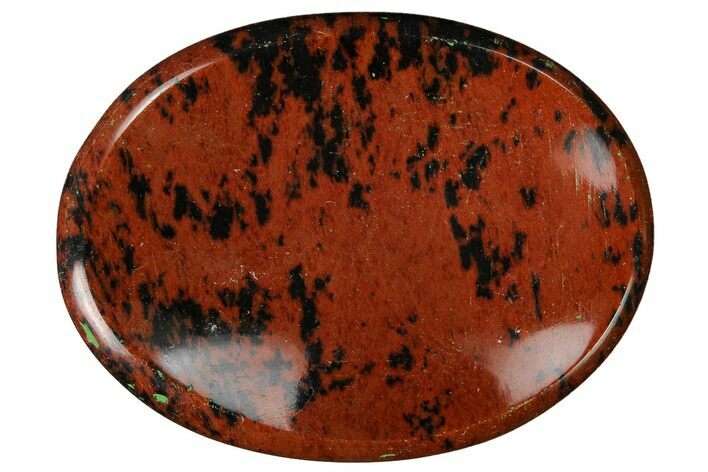 These are small polished, mahogany obsidian worry stones. They average 1.5" wide, but are hand polished so some maybe slightly larger or smaller.
Worry stones
are smooth, polished stones, usually in the shape of an oval, with a thumb-sized indentation. They are often used by people for relaxation or anxiety relief purposes, the same way as some people use a fidget spinner. Typically, worry stones are 1 1/2 to 2" across. They may also be referred to as palm stones, thumb stones, fidget stones, etc.
Mahogany obsidian is a natural glass formed during volcanic eruptions when lava cools very quickly. Because the speed at which the lava cools no crystal structures can form. The red streaks in the normally jet-black obsidian are due to the inclusion of hematite or other iron-based minerals. This stone can be found worldwide, though the main source is Mexico.
TYPE
Mahogany Obsidian (Volcanic Glass)
SPECIES
Obsidian with Hematite