Polished Smoky Quartz Worry Stones - 1.8" Size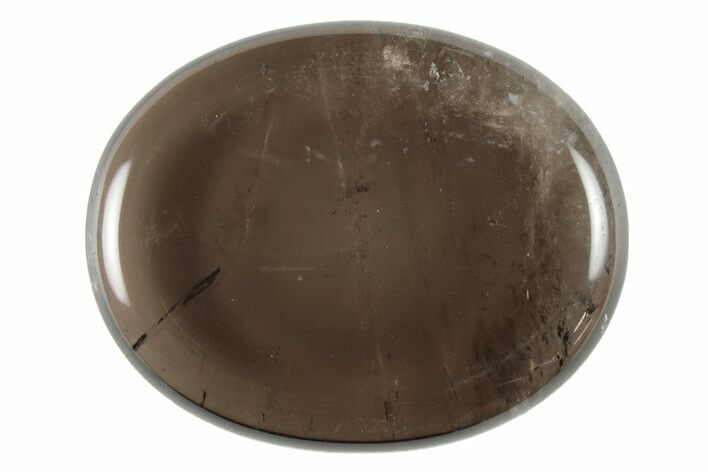 These are 1.8" wide polished, smoky quartz crystal worry stones.
Worry stones
are smooth, polished stones, usually in the shape of an oval, with a thumb-sized indentation. They are often used by people for relaxation or anxiety relief purposes, the same way as some people use a fidget spinner. Typically, worry stones are 1 1/2 to 2" across. They are may also be referred to as palm stones, thumb stones, fidget stones, etc.
Smoky quartz
is a grey-brown to black variety of quartz. This common name is derived from from the appearance of smoke within the quartz crystal. Dependent on the location and the chemicals present during formation, smoky quartz can appear opaque black, however it's typically translucent to some extent. It's believed that the quartz gains this color from a combination of natural irradiation and aluminum impurities.