Polished Sunstone Worry Stones - 1.4" Size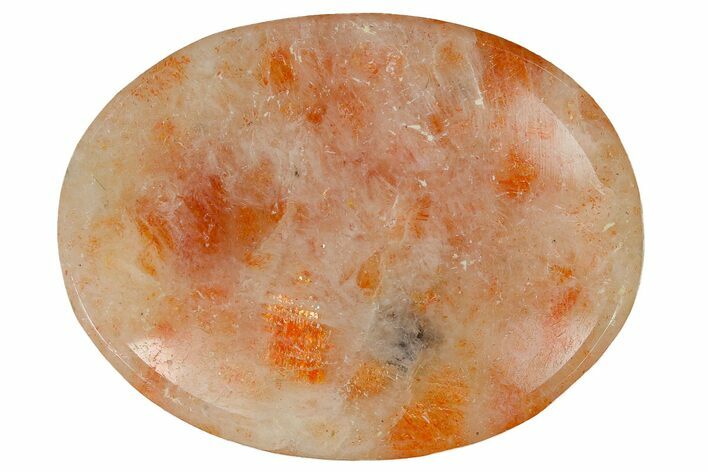 These are small, polished, sunstone worry stones. They average 1.4" wide, but are hand polished so some may be slightly larger.
Worry stones
are smooth, polished stones, usually in the shape of an oval, with a thumb-sized indentation. They are often used by people for relaxation or anxiety relief purposes, the same way as some people use a fidget spinner. Typically, worry stones are 1 1/2 to 2" across. They are may also be referred to as palm stones, thumb stones, fidget stones, etc.
TYPE
Polished Sunstone Worry Stone
SPECIES
Plagioclase Feldspar