Tumbled Nephrite Jade Stones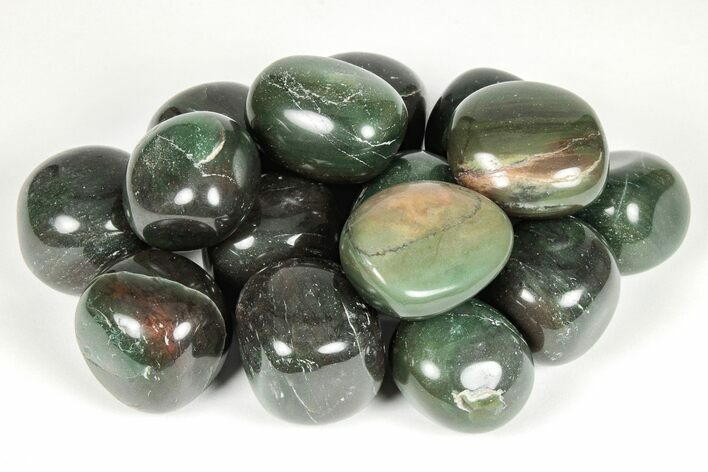 These are tumbled (polished) nephrite jade stones. The pictures are representative of the specimen(s) you will receive, so there may be some slight variation in shape and color. They range from approximately 1" to 1.2" wide.
Quantity discounts are available.
Jade is a silicate mineral that is best known for its green varieties, the most common of which are jadeite and nephrite. Jadeite is a variety of jade that's primarily composed of silicon, calcium and magnesium while nephrite contains silicon, sodium and aluminum. For thousands of years, jade has been used for ornamental purposes and as tools due to its relative strength and durability.
MINERAL TYPE
Tumbled Jade
SPECIES
Jade var. Nephrite