Wire Wrapped, Fossil Shark (Serratolamna) Tooth Pendants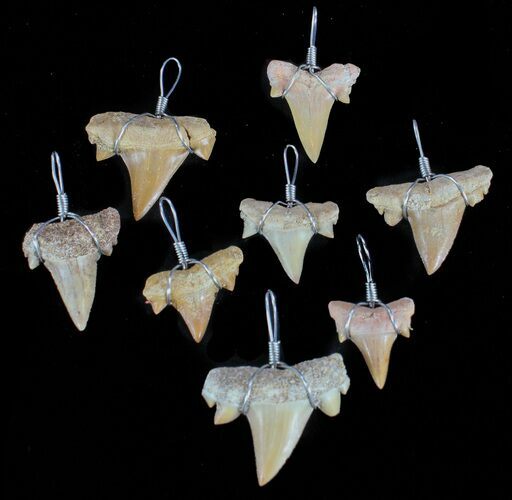 These are authentic, fossil shark teeth that have been wire wrapped for making necklaces. The teeth are Late Cretaceous in age from the phosphate deposits near Khouribga, Morocco and are mostly of the extinct mackerel shark, Serratolamna. The teeth are mostly 3/4" to 1" in length.
FOSSIL TYPE
Fossil Shark Teeth
SPECIES
Mostly Serratolamna
LOCATION
Khouribga, Morocco
SIZE
Teeth about 3/4 to 1"