1.0" Fossil Arrow Worm (Paucijaculum) Pos/Neg- Illinois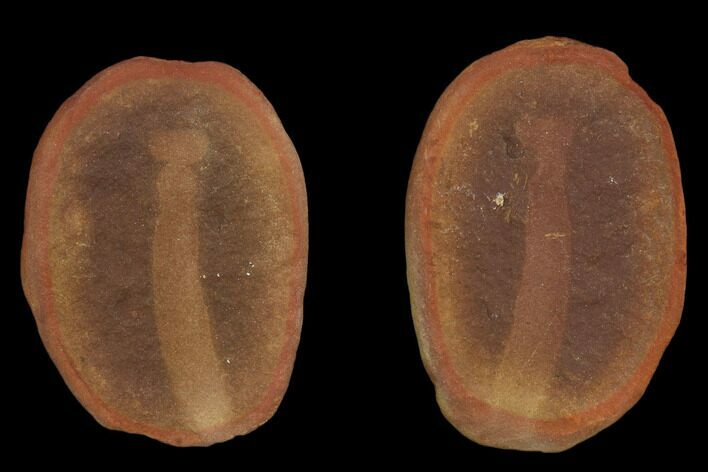 This is a 1.0", fossil arrow worm (Paucojaculum) preserved inside an ironstone nodule from the Carbondale Formation near Essex, Illinois. It is the positive (convex) and negative (concave) sides of the nodule. This specimen is from an old collection and the painted labels are part of the old labeling system.

Paucijaculum is an extinct genus of the phylum Chaetognatha, the Bristle Jaw worms. They planktonic marine predators.


SPECIES
Paucijaculum samamithion
FORMATION
Carbondale Formation
SIZE
1.0" worm, 1.3 x .9" nodule