Great 1 Inch Tyrannosaurid Tooth In Matrix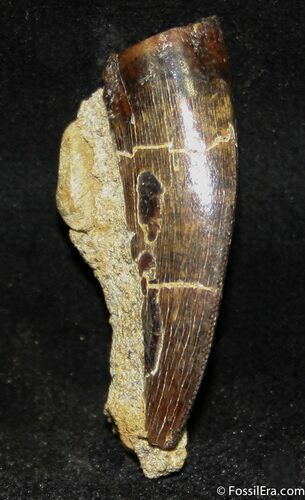 This is a cool specimen of a Tyrannosaurid tooth still in it's original matrix. It is either a juvenile Tyrannosaurus rex or Nanotyrannus lancensis. There is still a lot of debate in the scientific community about whether these are really two separate species. This tooth was collected from a private ranch in Carter County, Montana.
It has very nice enamel preservation, good serrations along the edge and is 1.04 inches in length.
SPECIES
Tyrannosaurus rex or Nanotyrannus lancensis
LOCATION
Carter County, Montana
FORMATION
Hell Creek Formation