1.09" Partial Tyrannosaur (Nanotyrannus) Tooth - Montana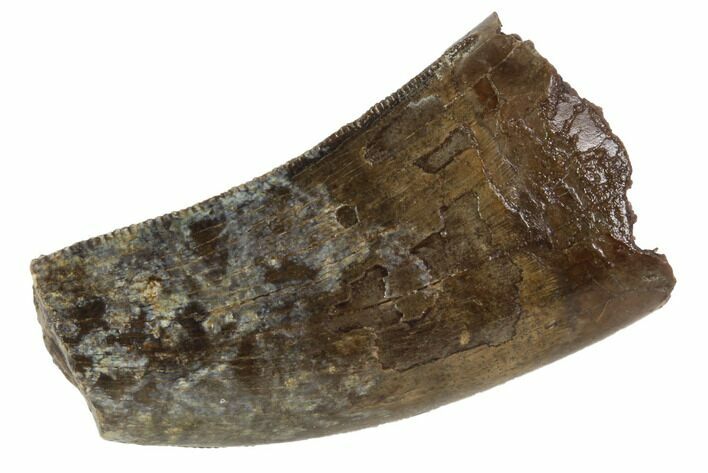 This is a 1.09" long, partial Tyrannosaur tooth likely of the species Nanotyrannus lancensis from the Hell Creek Formation of Montana. The tip of the tooth is broken off or it would have been about a 2 inch tooth. The enamel is pretty worn on one side, bit the serrations are present.
Comes with a
floating frame display case
.
There is a hot debate among paleontologists about whether Nanotyrannus and Tyrannosaurus rex (T-Rex) are really the same species, with Nanotyrannus representing juveniles. Recent finds that are soon to be published should put this debate to rest, definitively proving that Nanotyrannus is in fact a separate genus and valid genus. Nano teeth tend to be much more finely serrated, and much thinner/blade like t-rex teeth, in addition to being smaller.
SPECIES
Nanotyrannus lancensis
LOCATION
Powder River County, Montana
FORMATION
Hell Creek Formation
SIZE
1.09" long (straightline)