1.15" Jurassic Crocodile Tooth In Sandstone - Wyoming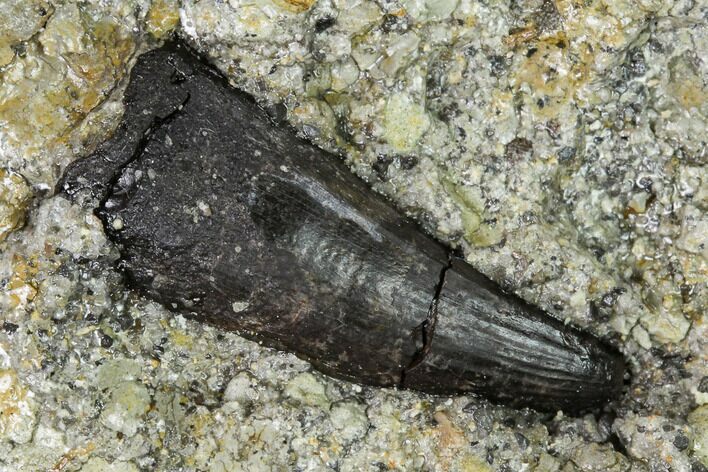 This is a 1.15" long, Jurassic crocodile tooth (Goniopholis?) from the Morrison Formation. It was collected this past summer from the famous Bone Cabin Quarry in Wyoming. It was left partially embedded in the sandstone that it was found in. The rock has been stabilized.
The
Bone Cabin Quarry
has historical significance because it was discovered in 1897 and excavated by the American Museum of Natural History from 1898 through 1905. It lies near the famous Como Bluff and got it's name from a nearby sheepherder's cabin built entirely out of fossil dinosaur bones. This quarry now lies on private land, where it has continued to be excavated.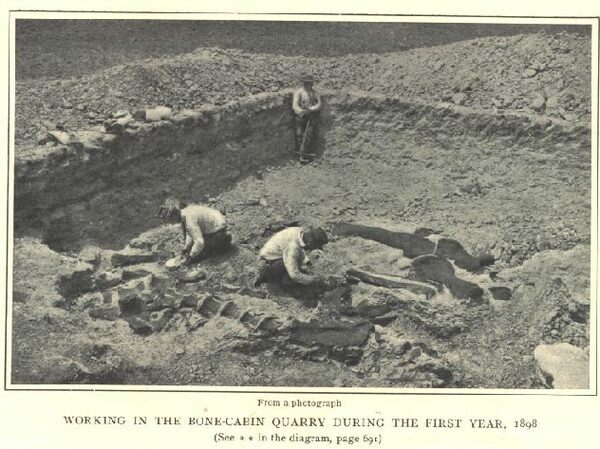 LOCATION
Bone Cabin Quarry, Wyoming
FORMATION
Morrison Formation
SIZE
Tooth 1.15" long, Rock 5.6x5"