Huge, 1.17" Fossil Crusher Shark (Ptychodus) Tooth - Kansas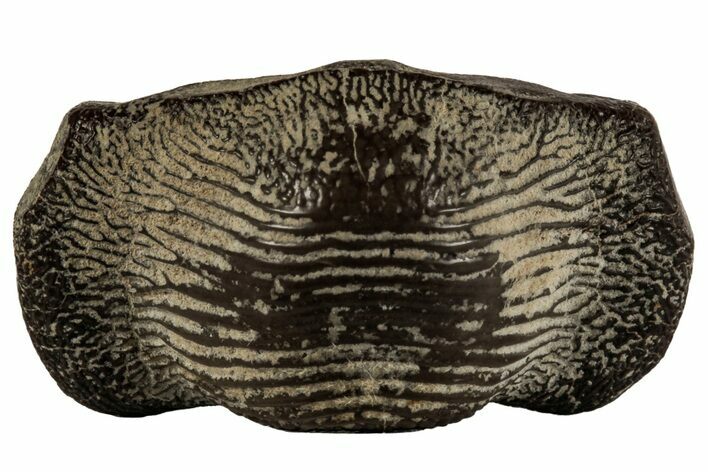 This is a fascinating, 1.17" wide tooth from a Crusher Shark (Ptychodus polygyrus) a genus of shell-crushing sharks from the Late Cretaceous period. Teeth from this shark are extremely rare, especially crushers of this immense size and impeccable preservation.

Paleontologists conjecture that these crusher sharks grew to be about 4-5 meters long. Given their teeth, we can assume they probably crushed and ate large shelled animals such as giant clams and ammonites.








SPECIES
Ptychodus polygyrus
LOCATION
Russel County, Kansas
FORMATION
Carlile Formation