1.21 Inch Nanotyrannus (Juvenile T-Rex) Tooth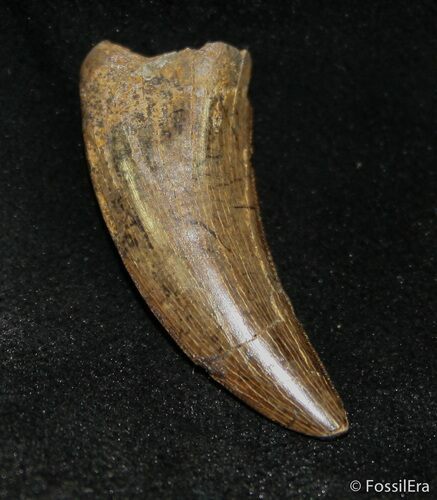 Here is a 1.21 inch long (straight line measurement) Tyrannosaurid tooth from Montana. It's of the species Nanotyrannus lancensis though many paleontologies believe that this species actually just a juvenile T-rex. See Jack Horner video below.
The tooth has nice enamel and very good serrations. There is a little bit of wear to the tip and a repaired crack but no restoration has been done to the tooth. This comes from a river channel deposit in the Hell Creek Formation of Montana and was collected from private land.
SPECIES
Nanotyrannus lancensis or Tyrannosaurus rex
LOCATION
Carter County, Montana
FORMATION
Hell Creek Formation