1.25" Cretaceous Fish (Stromerichthys) Jaw Section - Kem Kem Beds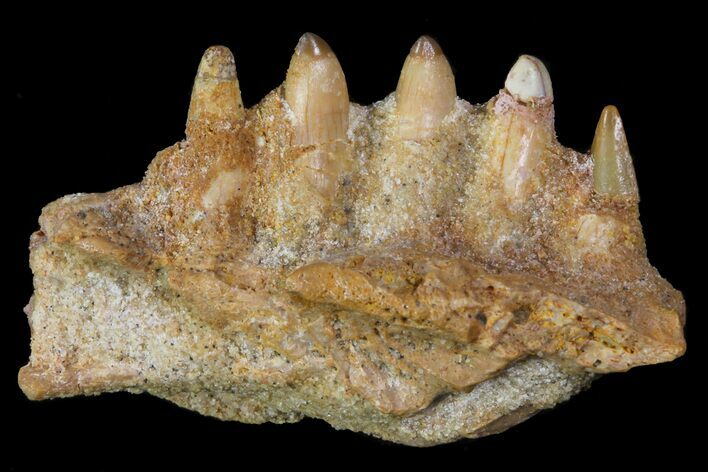 This is a very interested, fossil jaw section of Stromerichthys an extinct ray-finned fish that lived during the Late Cretaceous. It was collected from the Kem Kem beds near Taouz, Morocco. There are several repaired cracks with gap fills.
These fossils are found in a thin bed that outcrops around the edge of a large plateau. Local miners collect these fossils by digging tunnels into this plateau following this layer. A paper on this assemblage can be found at:
Vertebrate assemblages from the early Late Cretaceous of southeasternMorocco: An overview
SPECIES
Stromerichthys sp.
LOCATION
Taouz, Kem Kem Basin, Morocco