1.3" Cretaceous Fossil Fish Vertebra In Rock - Morocco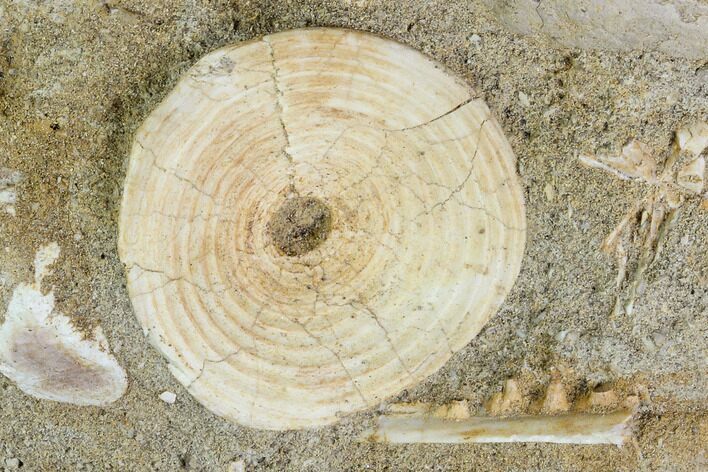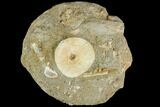 This is a 1.3" fish vertebra from phosphate deposits, Khouribga, Morocco. It is in very good condition and contained in the rock in which it fossilized. In fish vertebra the age of the fish can be determined by counting the dark rings. This specimen was older than 11 years when it died. In addition to the vertebra, there are a number of other bone fragments including a section of fish jaw Pychnodontiformes) with teeth.

There are a number of fish from the cretaceous seas in what is now Morocco. It is almost impossible to make an accurate identification from vertebra. Judging by the size, this was a very large fish. One of the largest bony fish of the Cretaceous was Xiphactinus. It is possible that it is the source of this specimen.

Comes with an acrylic stand.


AGE
Upper Cretaceous

LOCATION
Oulad Abdoun Basin, Morocco
FORMATION
Phosphate Deposits
SIZE
1.3" vertebra, 3.5 x 3.5" rock