This Specimen has been sold.
1.35 Inch Nanotyrannus (Juvenile T-Rex) Tooth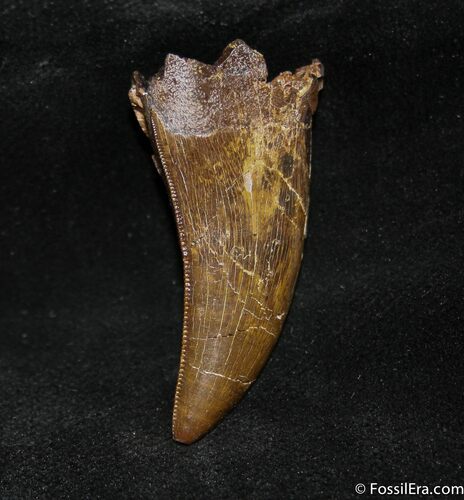 This is a gorgeous Tyrannosaurid tooth with beautiful enamel and some killer serrations. It's attributed to Nanotyrannus lancensis, though there is a widely held believe that Nanotyrannus is simply a juvenile T-Rex and not it's own species.
This tooth was collected in 2012 from a private quarry in Butte County, South Dakota. It comes from the 65 million year old Hell Creek Formation which represented an ancient sub-tropical floodplain similar to what you might find in modern day coastal Texas or Louisiana. Today it is dry, barren "Badlands" The quarry where this was found contains two meters of alternating sandstone and gravel deposits representing an ancient river channel.
SPECIES
Nanotyrannus lancensis or Tyrannosaurus rex
LOCATION
Butte County, South Dakota
FORMATION
Hell Creek Formation