1.36" Partial Tyrannosaur Tooth - Judith River Formation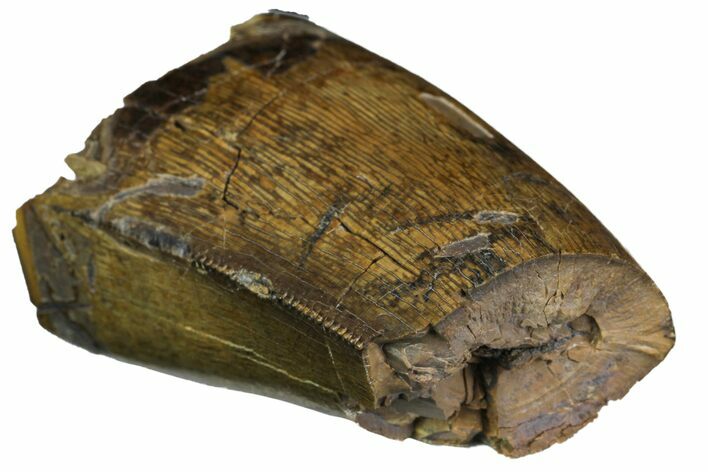 This is a 1.36" long, partial Tyrannosaur tooth, from the Judith River Formation of Montana. This formation is approximately 75 million years old, or about 9 million years older than the Hell Creek Formation which also produces T. rex.
This is the bottom half of what would have been a very large tooth. The enamel preservation is quite nice and some of the serrations are visible.
SPECIES
Albertosaurus, Gorgosaurus or Daspletosaurus
LOCATION
North Central Montana
FORMATION
Judith River Formation