1.4" Starfish (Petraster?) & Edrioasteroids - Ordovician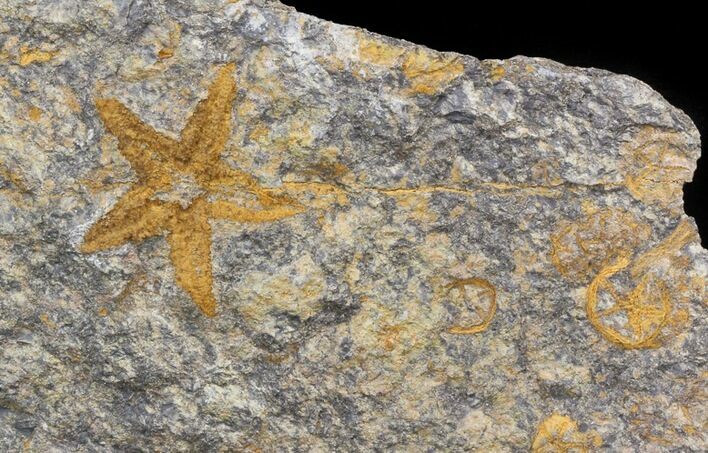 This is a 1.4" wide, Ordovician aged starfish of the genus Petraster. It comes from the Tioririne Formation near Blekus, Morocco.

There are also a about a dozen unidentified Edrioasteroid fossils on both sides of the rock. Edrioasteroids are an extinct class of echinoderms that lived from the Ediacaran until the Permian, about 300 million years ago. The living animal would have resembled a pentamerously symmetrical disc or cushion.
SPECIES
Petraster? & Undescribed Edrioasteroid
LOCATION
El Kaid Rami, Morocco
FORMATION
Upper Tioririne Formation
SIZE
Brittlestar 1.4", Matrix 5.7x3"