1.5" Fossil Worm (Astreptoscolex) Pos/Neg - Illinois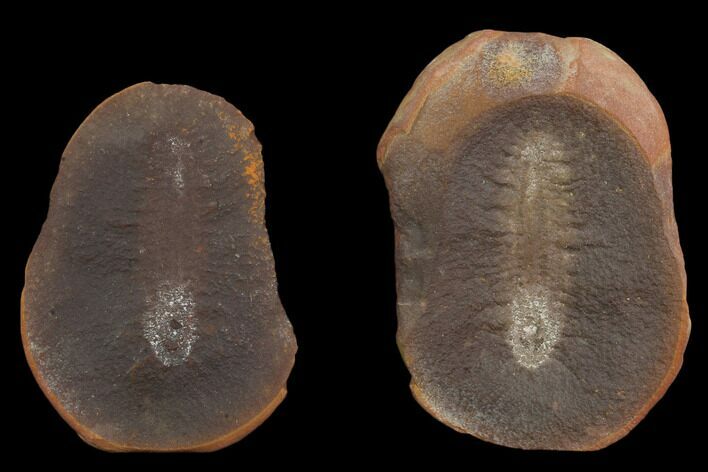 This is a 1.5", fossil worm (Astreptoscolex anasillosus), preserved inside an ironstone nodule from the Carbondale Formation near Essex, Illinois. It is the positive (convex) and negative (concave) sides of the nodule.

Originally known as a Plain Worm, Astreptoscolex anasillosus worms are a medium-sized polychaetes that have rounded bodies that taper toward the tail. It had an eversible (could be turned inside out) proboscis that carried a small set of jaws, as well as gills that are sometimes visible. It is likely that this worm had a tough hide or cuticle which would explain the detailed preservation.

SPECIES
Astreptoscolex anasillosus
FORMATION
Carbondale Formation
SIZE
1.5" worm, 2.6 x 1.8" nodule