1.52" Tyrannosaur Tooth On Stone - Judith River Formation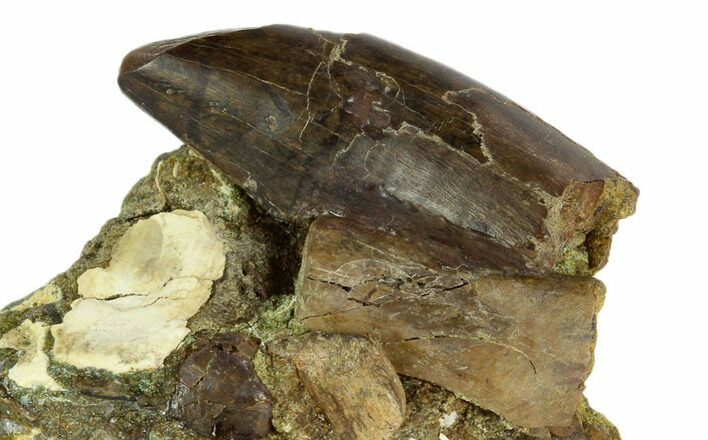 This is a 1.52" long Tyrannosaur tooth on stone, from the Judith River Formation of Montana. This formation is approximately 75 million years old, or about 9 million years older than the Hell Creek Formation which also produces T. rex. This tooth has a feeding worn tip.
The tooth has been compressed during fossilization which caused some cracking. The tooth has a repair and the surrounding rock has been stabalized. The rock contains unrelated bone, tooth and shell fragments.
SPECIES
Albertosaurus, Gorgosaurus or Daspletosaurus
LOCATION
Hill County, Montana
FORMATION
Judith River Formation
SIZE
1.52" tooth, 2.3 x 1.6" on stone