1.6" Cut/Polished Gastropod (Trochactaeon) Fossil - Austria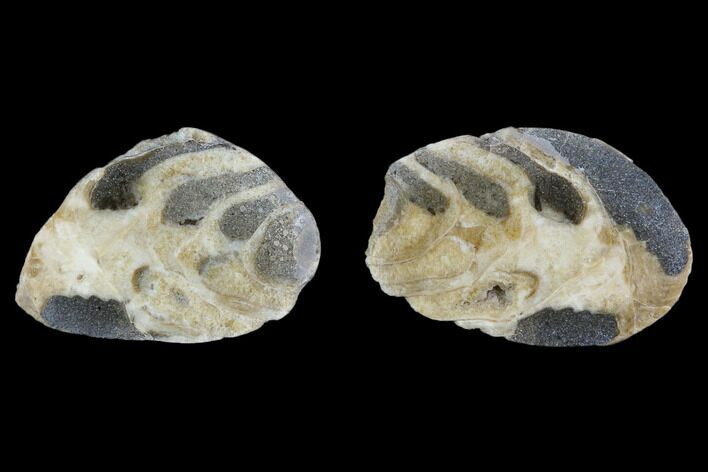 This is a cut and polished gastropod of the species Trochactaeon lamarcki. The cutting and polishing of the interior reveals the once hollow cavity of the shell that has been filled/replaced with agate and sediment. This fossil gastropod was collected from the Gosau Formation of Brandenberg, Austria and is Upper Cretaceous in age (~95 million years old). Both halves of this gastropod are included.

The gastropods of the species Trochactaeon lamarcki lived in shallow, soft-bottom marine environments and following cooling temperatures are believed to have gone extinct around the start of the Campanian age.


SPECIES
Trochactaeon lamarcki
LOCATION
Brandenberg, Austria
FORMATION
Gosau Formation