This Specimen has been sold.
1.6" Partial Struthiomimus Hand Claw - Montana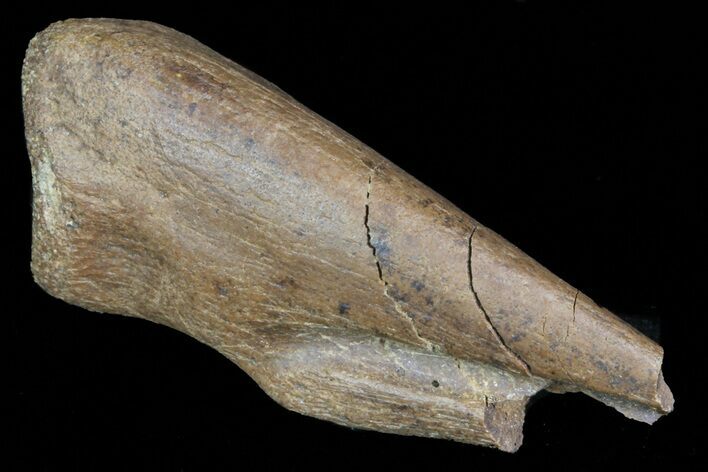 This

Struthiomimus sedens skeleton in the Oxford University Museum of Natural History
is a 1.6" long hand claw of the ornithomimid dinosaur Struthiomimus sp.. Struthiomimus were long-legged, bipedal, ostrich-like dinosaurs with toothless beaks. It was estimated that they could reach a size of approximately 13 feet in length. It's thought that due to their abundance, they must have been herbivores or omnivores.
The tip of this claw broke during fossilization and was repaired with the sections of claw that were recovered. Aside from the breakage, the bone preserved nicely with little weathering.
SPECIES
Struthiomimus sp.
FORMATION
Hell Creek Formation