1.61" Fossil Rodent (Cricetodon?) Jaw - France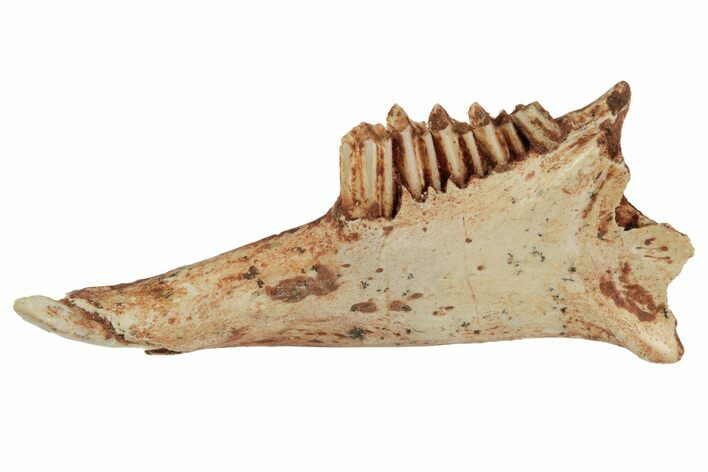 This is a 1.61" wide jaw section (mandible) from an Miocene rodent (Cricetodon?). The tooth morphology appears representative of the genus, however abnormalities make identification unclear. The jaw contains 6 well-preserved teeth, one of which being a pronounced incisor, typical of rodents.
Cricetodon was a genus of small rodent in the cricetidae family. The cricetids today encompass nearly 700 species of mammal, including hamsters, voles, and lemmings. Cricetodon may have been an herbivore based on the structure of its dentition, but members of the cricetidae have been known to be omnivores and carnivores as well.