1.79" Lower Pleistocene Ferret (Martellictis?) Skull - France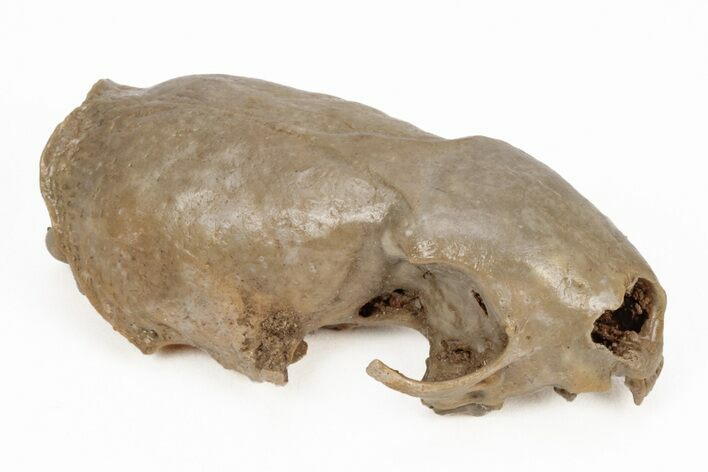 This is a nicely preserved skull from a fossilized ferret (Martellictis sp.?) that was collected from the Lower Pleistocene of France. It came out of an old collection we acquired, and unfortunately no more specific information was recorded with the specimen.

It's still in excellent condition with most of the skull present and well preserved. There are ten teeth preserved in the jaw.
SPECIES
Martellictis sp.?
SIZE
1.79" Long, 0.98" wide