1.9" Detailed Nenoticidaris Fossil Urchin - Morocco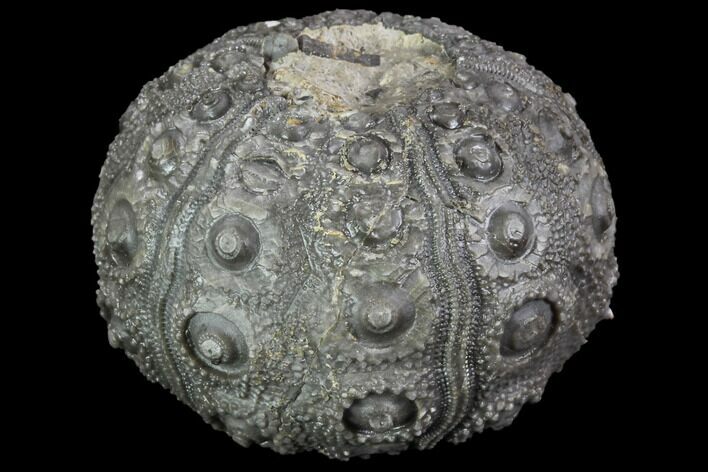 This is a very well preserved specimen of the Middle Jurassic sea urchin, Nenoticidaris mercieri. This one is nicely inflated the with ornate/knobby surface where the spines would have attached well preserved. It has been prepared free of the surrounding matrix. There is one repaired crack running through the fossil.
Scientific description of the genus...
SPECIES
Nenoticidaris mercieri