1.9" Fossil Seed Cone (Or Aggregate Fruit) - Morocco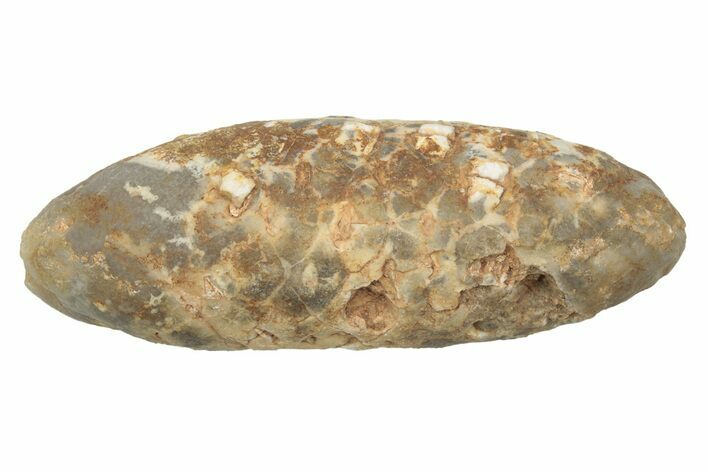 There are many theories as to the exact identification of these Eocene-aged, fossil cones found in the Sahara Desert, West of Boujdour, Morocco. They have been frequently labeled as fossil conifer or pine cones. Others have theorized that they are in fact fossil aggregate fruits, as most of them show heavy insect feeding damage. I have also seen them labeled as fossil horsetail seed pods. As of yet, I'm not aware of any published research to put forward a theory as to their true identification.

Never the less these silica replaced (agatized) fossils are really cool plant fossils that show a lot of detail, including frequent signs of insect predation.
AGE
Late Eocene

LOCATION
West of Boujdour, Sahara Desert, Morocco