1.9" Triassic Fossil Shrimp (Litopenaeus) in Nodule - Madagascar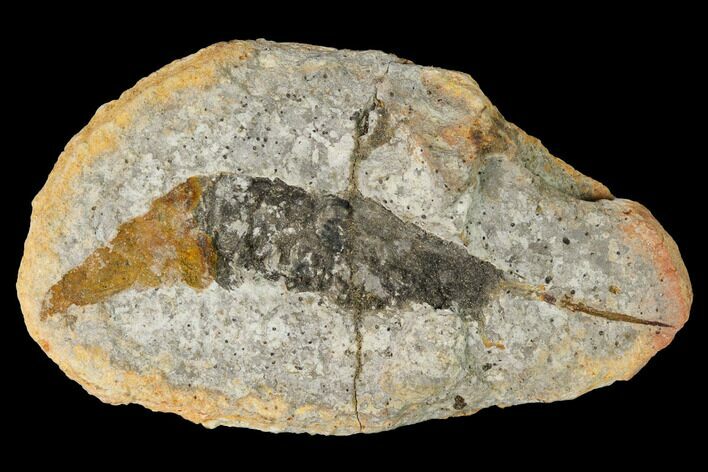 This is a Lower Triassic (247 million year old) fossil shrimp preserved inside of a concretion. It was collected from the Lower Triassic Karoo Formation in Ambilobe, Madagascar. These Lower Triassic shrimp fossils are some of the oldest known shrimp fossils in the world.

There is a repaired crack through this nodule half which required some touch up restoration. Only the pictured half of this nodule is included.
LOCATION
Ambilobe, Madagascar
FORMATION
Karoo Formation