1" Rooted Crocodile Tooth in Matrix - Hell Creek Formation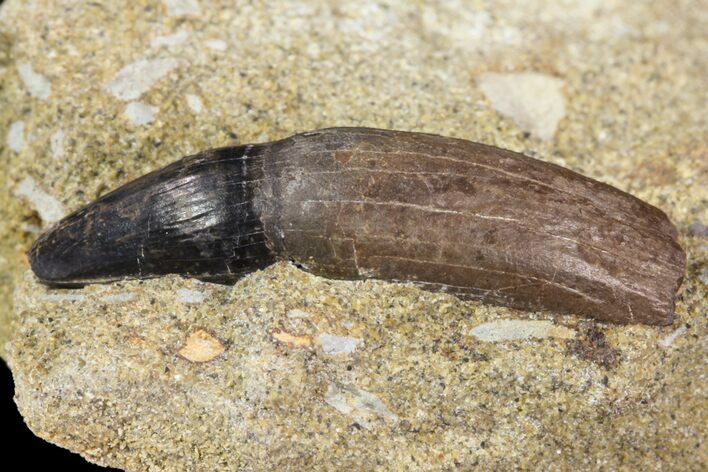 This is a really cool, rooted crocodile tooth still embedded in sandstone from the Hell Creek Formation of Montana. Rooted teeth are fairly rare as that means they were lost from the skull after the animal died, not shed during it's lifetime. It's been nicely prepared to expose it in the rock.
LOCATION
South Dakota, Montana
FORMATION
Hell Creek Formation
SIZE
1" long, Rock 1.5x1.3"