10.5" Diplodocus Vertebrae On Stand - Wyoming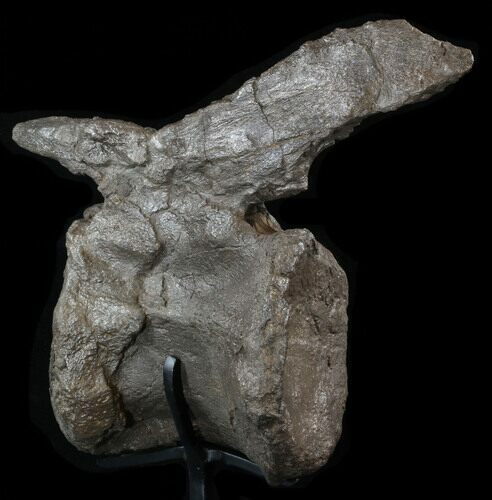 This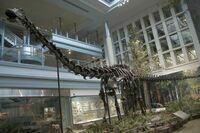 Diplodocus skeletal mount at the Carnegie Museum of Natural History.
is a 10.5" long, caudal (tail) vertebrae of a the sauropod dinosaur Diplodocus. It was collected this past spring from our partners quarry in Big Horn County, Wyoming. It comes with a custom metal display stand.
There is restoration to the the tips of the superior processes, as well as the typical gap fills (mainly in the center of the process and some surface restoration on spots where there was some erosion.
One of the best-known sauropods, Diplodocus was a very large long-necked quadrupedal animal, with a long, whip-like tail. It could reach up to 115 feet in length but had a relatively small skull, and a mouth full of small peg-like teeth it
LOCATION
Big Horn County, Wyoming
FORMATION
Morrison Formation