10.9" Permian Fossil Fish (Paramblypterus) - Germany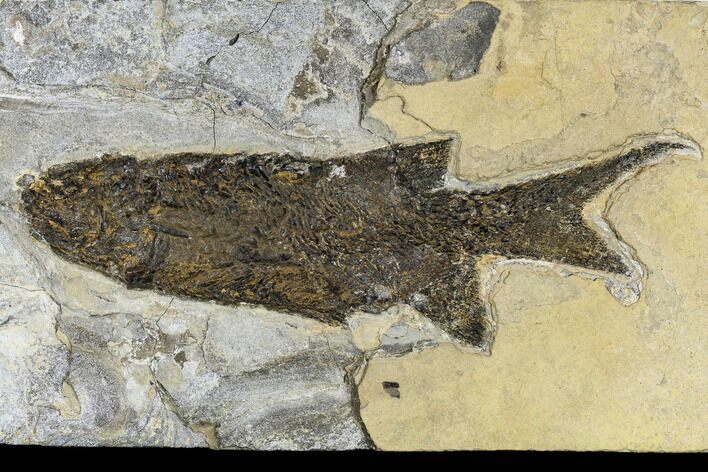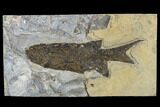 This is a 10.9" long fossil fish (Paramblypterus) from Pfalz, Germany. This specimen has repairs and restoration to stabilize the rock.
The fossil beds of Pfalz in south-western Germany have yielded many spectacular Permian
fossils
for many years, but the location has been closed to collecting for decades, making such specimens increasingly rare on the market. The Rotliegendes series of mud and siltstones was renowned for its abundant fish and amphibian fossils and this stunning assemblage is a perfect representation of aquatic life that thrived in the area 285 million years ago.
Comes with a display stand
SPECIES
Paramblypterus sp.
SIZE
10.9" fish, 13.9 x 7.4" Rock