10" Xiphactinus Vertebra Column - Smoky Hill Chalk, Kansas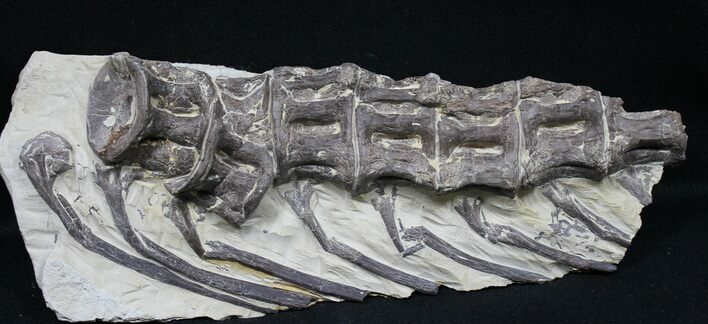 This specimen was just acquired from one of our suppliers. We won't have it back in our warehouse to ship until Sept. 18th It is on sale until this date, so if you purchase it quickly you get a discount :)
This is a very unique piece, a10" long, articulated vertebra column with attached ribs of Xiphactinus audax. It was collected from the Smoky Hill Chalk in Kansas. It's been nicely prepared and displays well on the included display stand.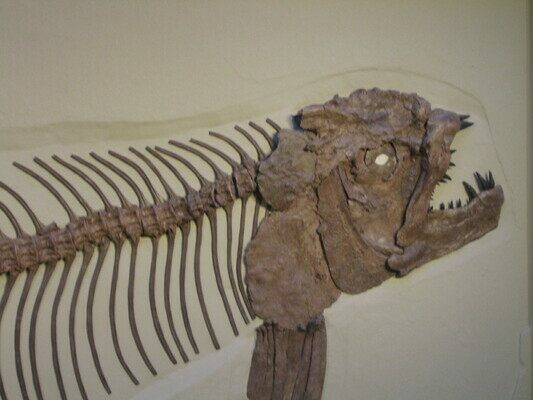 Xiphactinus was a huge, predatory fish that lived during the Late Cretaceous. It would have been a veracious predator, growing 15-20 feet long. When alive, the fish would have resembled a gargantuan, fanged tarpon.
Xiphactinus has appeared in the BBC's Sea Monsters and National Geographic's Sea Monsters: A Prehistoric Adventure as well as being labelled a "Prehistoric Terror" in River Monsters.
SPECIES
Xiphactinus audax
LOCATION
Gove County, Kansas
FORMATION
Niobrara Formation