11.2" Rare Petrified "Snakewood" (Mennegoxylon) Root Ball - Texas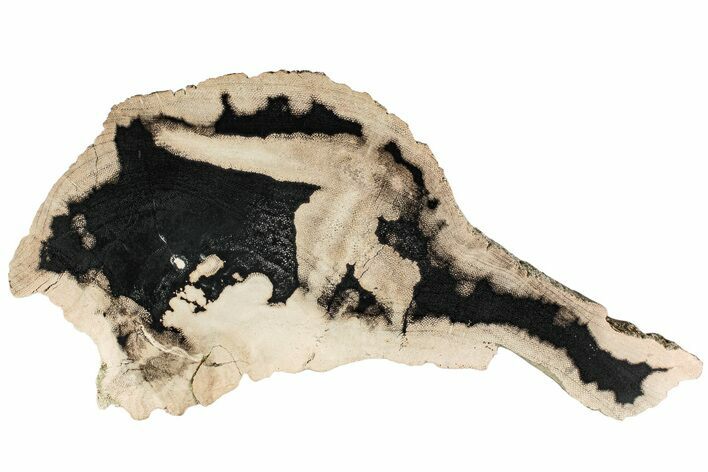 Mennegoxylon, commonly referred to as snakewood, is a genus of now extinct trees exhibiting a cell structure resembling snake skin when viewed in cross section. It is considered a very rare type of petrified wood from the Yegua Formation of Texas.

It's quite hard to acquire large pieces like this 11.2" wide section. This piece would represent the top of a root ball and according to the collector its the only section of a snakewood root ball he's aware of. One face has been cut and polished to a glossy finish while the exterior detail of the root ball can be seen on the other side.

Comes with a display stand.

SPECIES
Mennegoxylon jonesii
AGE
Eocene

LOCATION
College Station Brazos County, Texas
FORMATION
Yegua Formation